Nathan and Gaby are world-renowned dancers specializing in swing, jazz and vintage-dance entertainment. They represent one of New York's most decorated swing duo and travel the world regularly to share their knowledge and passion of the genre.
Combined, they have over 20 years of professional experience on stage and in the classroom. They have graced such prestigious stages as Carnegie Hall, The Apollo Theater, Lincoln Center, The USS Intrepid, along with a variety of film and television credits. They each carry a bevy of international awards such as International Lindy Hop Championships, Ultimate Lindy Hop Championships, Lindy Focus, Stompology, Balboa Rendezvous.
When they're not boarding or deboarding planes, they're here in New York teaching classes — building a student base of dedicated, curious and creative students. They offer insightful, clear instruction meant to inspire dancers of all levels.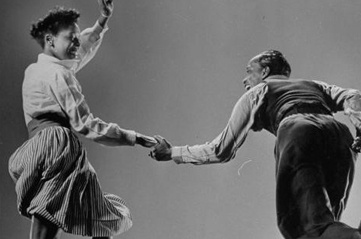 Just starting out with Swing? This is the place for you. Beginning Lindy Hop is designed for new dancers, or experienced dancers looking to shore up technique. This course will cover concepts fundamental to swing such as rhythm, partnering, posture, pulse and connection.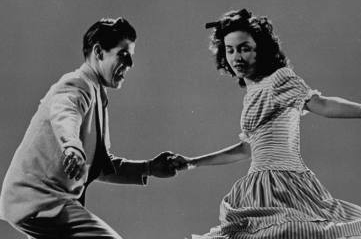 In this series, prepare to take your basic step patterns (6-count, 8-count) and combine them to create a cohesive, flowing  sequence. Throughout the month, we will touch on the issues of connection, posture & stance, quality of movement, and of course…vocabulary expansion. Best for dancers who have learned basic swing vocabulary, but seek refinement and depth in their knowledge of the dance.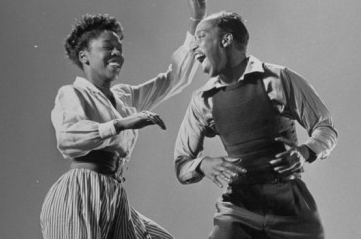 Dancers with several years experience should seek answers related to footwork variations, musicality and phrasing, and styling. Each month will present new vocabulary to challenge students' dance technique, physical execution, lead/follow capacity and rhythmic sensibility.
Solo Jazz with Erin Morris

1-5pm, September 17

Solo Jazz phenom, Erin Morris brings her unique style and dance insight to a special one-day workshop in New York.
April Classes at Pearl Studios

Join us, April 4th at 519 8th Ave

This month is a busy month at Chelsea studios, and we'll be relocated to Pearl studios for the month of April. Find us at 519 8th ave, 12th floor in Studio H.
Referral Program for New Students

Receive 50% off class for you and a friend

Refer a new student to our beginner class and both you and your friend receive a SPECIAL 50% off class card. Get 4 classes for $40!
Announcing: Beginner Swing Class

Starting March 7th at 7pm

Swing dancing is a fun and unique way to make new friends, get some exercise and learn basic partner dancing. There's lots of reasons to fall in love with swing, and you'll likely find more than one reason.